Targeted to those who didn't have the means to join any study centre or Foyer.
During the whole Carnaval week, we have organised journeys of study an leisure in the Spanish Centre of rue de Strasbourg.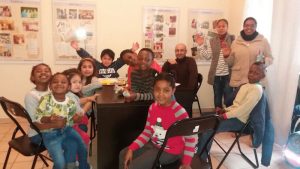 We spent the mornings reviewing their homework and giving support on study matters. The afternoons were devoted to various workshops and excursions.