Do you like music? Are you fond of theatre and cinema? Are surprises your kind of thing?…
Then do not hesitate and come to the next event organised by AMA (Asociación Manos Abiertas).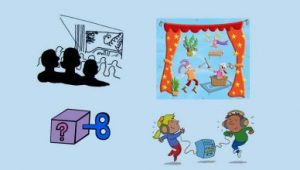 Conducted by a young and very profesional animator: Noelia Ferreira.
On Saturday 26th November at 15:30.
At the Centro Español of Luxembourg, 27 rue de Strasbourg, 1st floor.
Fee: 12 € per child of 5 years or more. FREE entrance for parents who wish to participate. Delicious afternoon home made food (spanish style merienda) is included.
Reservations: info@fael.lu or luxembourgama@gamail.com. Please indicate age of your child.
Places are limited and going. Please reserve soon.